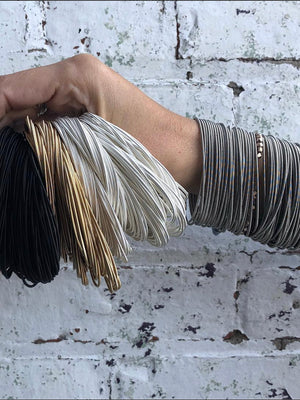 Stainless Steel Bangles
The PERFECT bangle bracelets...the layered look without the weight!
Stainless steel bracelets that can be worn 24/7. They do not tarnish or rust, so wear them in the water or to a black tie event.
These are little springs, they stretch and rebound to an extent, but will lose shape if pulled with force.
Roll them on and off a few at a time. 
They come in Gold, Silver, Platinum, and Black options.